Acupuncture
CHIROPRACTIC. MASSAGE. ACUPUNCTURE.
We offer two types of acupuncture at our clinic: traditional chinese and medical/dry needling.
Traditional Chinese Acupuncture
This treatment is only offered by our Registered Acupuncturist, Kathy. This form of acupuncture is effective at relieving pain from the muscles, joints, and nerves. It also has the benefit of helping other health conditions associated with the internal body and mental health.
Medical Acupuncture/Dry Needling
This treatment is only offered by our chiropractor, Dr. Kochmarski. This form of acupuncture is only used to help to reduce pain from the muscles, joints, and nerves. Its main focus is in helping to reduce muscle tension and helping to improve the range of motion of sore joints.
Both types of acupuncture work complementary with all of the other treatments we offer in our clinic, and can help with most of the conditions we treat.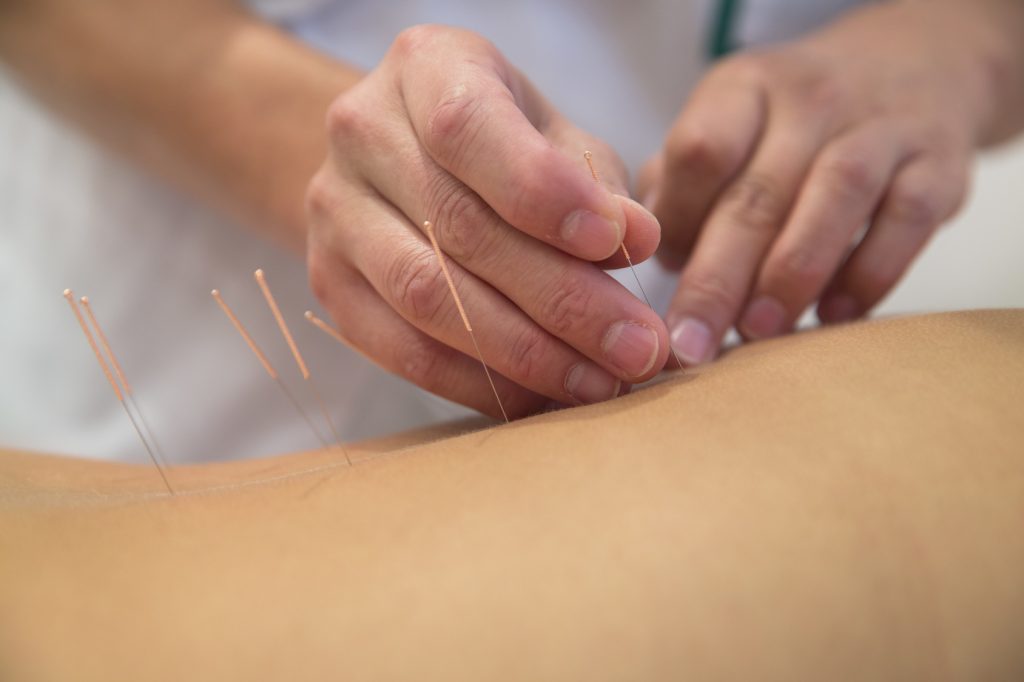 Are you nervous about your first treatment?
Acupuncture treatments are completed in two phases. In phase one, the needles are inserted into the body. Then in phase two, you rest with the needles in a dark room for 10-15 minutes to allow them to take effect. The most important thing you do in both phases is just to try and stay relaxed and enjoy the process. You will be provided with a buzzer before your practitioner leaves the room. This will allow you to notify your treating practitioner that you have a concern so that we can quickly come and help you.
There is no need to fear the needles! We use very thin high quality needles in all our treatments. This means that the treatment can be completed with minimal pain. Believe it or not, it is common for people to actually fall asleep on the table while resting in phase two!
Insurance Coverage
If your extended health insurance covers acupuncture, a Registered Acupuncturist must provide the treatment in order for it to be approved. If you see a chiropractor for acupuncture it must be billed towards your chiropractic benefits. The insuror bases the coverage on the practitioner providing the care and not the specific treatment.